It has been a couple of years since filing my last "Best Surfs of the Year" report. Time to stop being such a lazy SOB! My annual surf session days have increased since retiring in July 2008 -- no doubt about that. Hate to admit it but my local DelMarVa didn't offer up many quality waves this year but thankfully for travels it was far from a starvation year. You will read of no complaints here.

January - NW Coast, Puerto Rico. My 3-1/2 weeks did not come and go without tons of good waves and a couple restful days in-between. I always love "mi boricua." I surfed about 5 different breaks but spent most of my time at 3 of my favorites.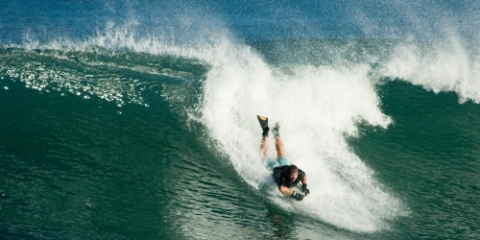 Photo by Jim Crotty.

March - Guanacaste, Costa Rica. Only spent 8 days on this year's trip to SR's Cove, but what a sweet reward towards the very end as Griz and I rode the Outer Wash in very good 8-10 foot plus conditions. This was my best session ever out at the Outer Wash withh 10+ waves caught and ridden (my previous best was five waves). (Trip with Griz & wife, my wife and family friend, Sue.)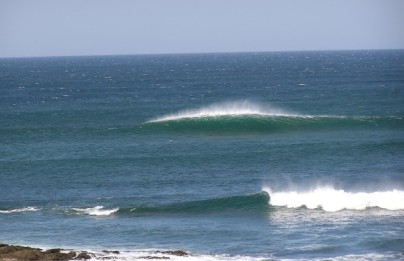 Early Sept - Cape Hatteras (Katia & Maria) - Guapo Paipo Pride Palooza. We had to scramble for alternative lodging as Hurricane Irene wiped out Hatteras Island access. With another hurricane bearing down on us we had to move with caution in lining up another cottage without being able to buy trip insurance -- we squeezed into a nice abode in Nags Head and were blessed with good surfing conditions everyday of the trip... well, at least we were able to surf every day! Katia provided the largest waves upon our arrival and Maria provided some small ground swell later in the week.

October/November - Oahu/Big Island. This was a great trip with 8 to 9 full days spent on each island. Did all of my surfing on the North Shore during the first leg of this trip and mostly north of Kailua-Kona on the second leg (and one session on the far north coast). Oahu provided the biggest and most powerful surf with several days in the over-head plus range -- I didn't ride any of the crowded, popular spots (e.g., Pipeline, Sunset) but there were plenty of good waves by most any standard. We rode a very interesting local spot on the far north coast of the Big Island on the first day (Hague, Mikey McD and Paul da Groom) and then settled into most of our riding at a few of the peaks at Pine Trees.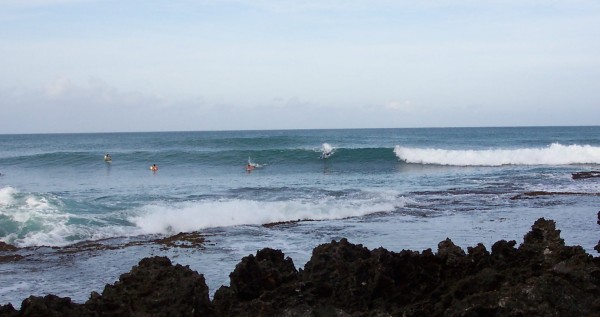 Honorable Getting Wet Mentions:

PNW in July -- always very beautiful.

---
Retirement a few years ago has meant, "More surfing, less working!!!"